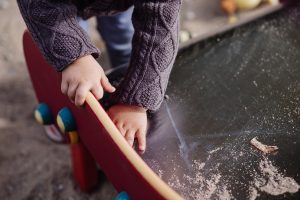 Little Smarties is a unique nursery as it has built on a foundation of nurture, care and education passed on from the previous owners.
The new owners have taken this family set up and enhanced the provision, building and environment to offer even more, to ensure all children can reach their true potential.
Each child is treated as an individual on their own path but is guided and supported through their stages of development by a qualified keyperson who supports, encourages, nurtures and has high expectations for each of their key children.
We work together providing not only challenging, stimulating and exciting activities but we also make sure learning is encouraged through play and having fun.
The staff employed at Little Smarties are passionate, motivated and believe in putting children first.
Each practitioner has embarked on their own journey of personal development as well working towards an environment of sharing good practice, as it is our aim to continually enhance our practice to maintain high standards of learning and care for all our children.